What's Roots of Pacha?
In the beginning we, humans, used to roam the earth hunting and gathering for survival. At different points in time and in several places on earth, the first permanent settlements were founded. There are several theories of why this happened but they all put agriculture as either the cause or the consequence.
This was a time of profound connection with nature, and also a time when things that we now take for granted were discovered and invented. Can you imagine yourself being the first one to discover and domesticate the tomato plant?. Or thinking how you could bring water from the river to tend to your new plants?. And after you had a surplus of food and stability, what could you do with your new free time? How about imagining stories and trying to preserve them for future generations?. Perhaps befriend an animal and bring it to live with you?.
Roots of Pacha is a co-op farming & life simulation game set exactly at this point in time, where you and your clan just settled in a promised and fertile land. Mainly inspired by Harvest Moon, Story of Seasons and Stardew Valley, but also from Age of Empires and Civilization. By connecting with nature at your own pace you'll help your clan evolve, develop culture and relationships, and discover the mysteries of Pacha, mother nature.
Sow your way in the early days of civilization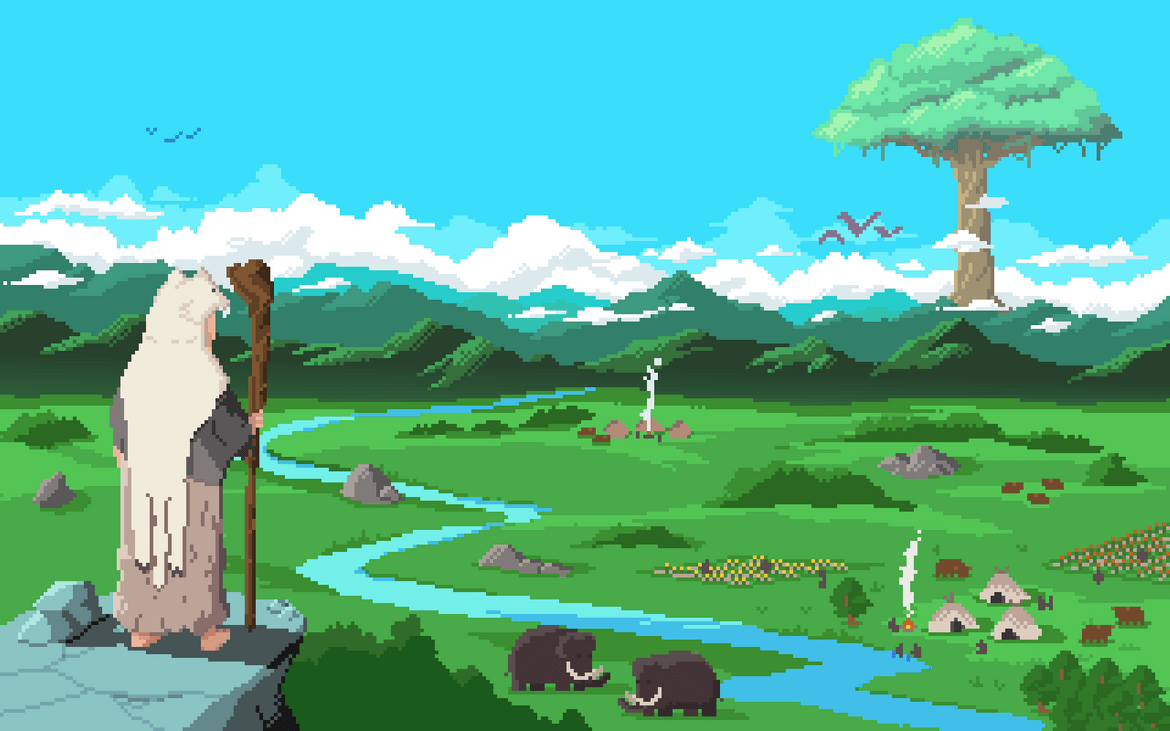 Roots of Pacha is being developed by Creb & Berkza, two brothers born a year apart who share the passion of gaming and creating together. Last but not least, Danc3r, who fell in love with the project and makes Roots of Pacha come alive through his beautiful art.